With the legalization of same-sex marriage in Taiwan on 24 May 2019, gay and lesbian couples in the island nation were promised the right to start families through surrogacy or adoption. However, the true reality of raising and rearing children is never a happily ever after, especially with such rainbow couples facing various parenting problems in the course of their step towards familyhood. In the light of such issues, GagaOOLala brings to you its latest original series, Papa & Daddy, with the hope of accurately representing the realities of queer families and making the audience aware of the different challenges they face.

(Source: GagaOOLala)
Starring Melvin Sia and Mike Lin, Papa & Daddy tells the story of a gay couple, Damian and Jerry, and their journey towards parenthood. Damian, an overseas Taiwanese and recent divorcé, returns to Taiwan to open his restaurant, Verso. While at Verso, he meets Jerry, a YouTube vlogger. Their relationship intensifies and Damian yearns to start a family much to Jerry's hesitation given his younger age and youthly career. However, four years later and through surrogacy, they become gay parents to a four-year-old boy. Amid all of this, Jerry still has not come out to his parents and has now become a full-time dad even though his parents still pressure him to marry a woman. Damian is busier than ever at Verso and their son Kai Kai is just getting ready for preschool.
Besides the lead actors Melvin Sia and Mike Lin, the series also features Sean Zheng, a Taiwanese influencer with a jaw-dropping, drool-worthy figure. He along with famed Taiwanese director Nelson Yeh play the role of an adorable, stereotype-defying gay couple in Papa & Daddy that not only adds the body of characters in the series but also helps create more depth and dynamic to the drama's storyline. With their realistic performance, audiences can understand how to educate young children about same-sex families and realize that there are no different from heterosexual families.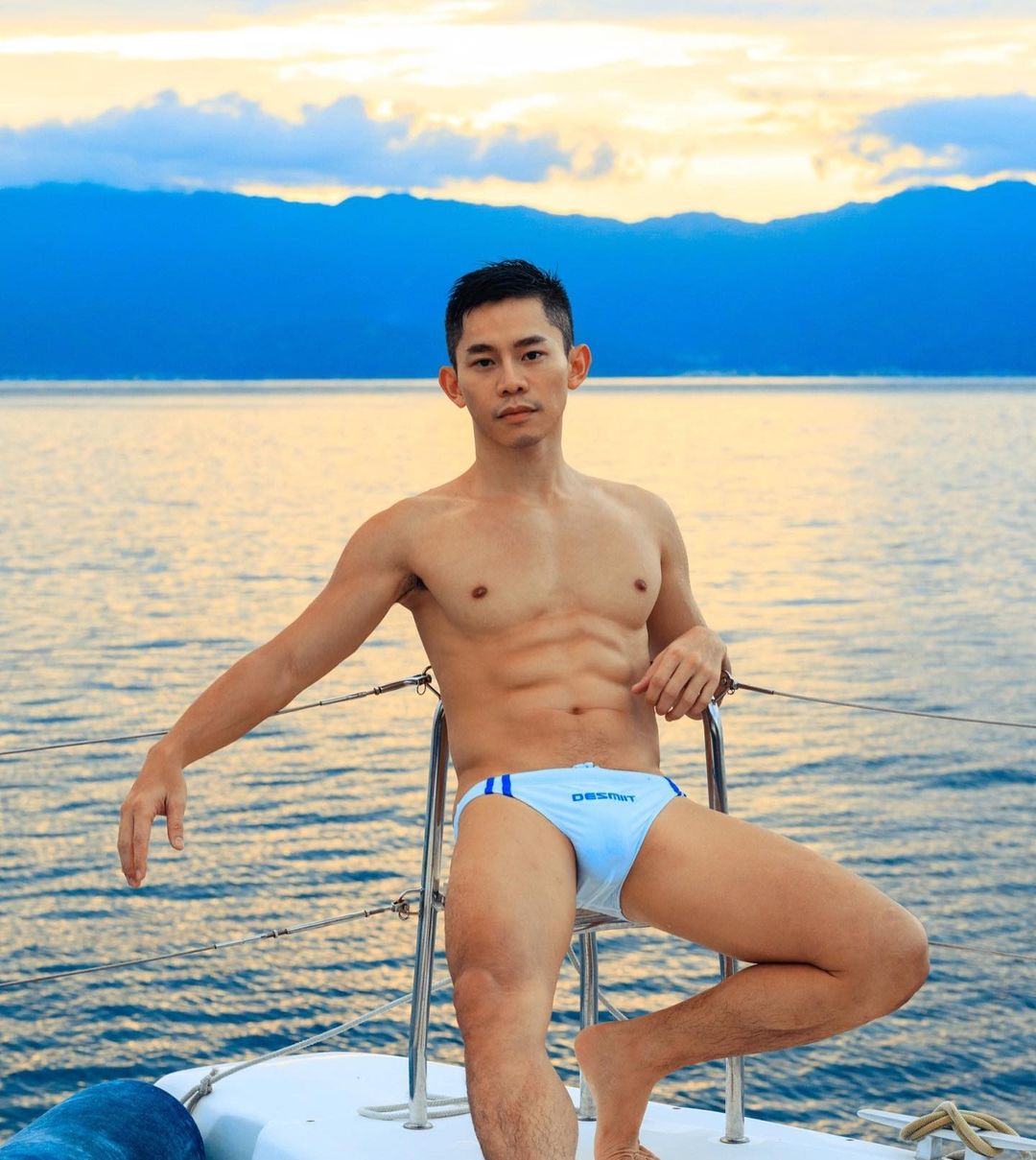 (Source: Instagram)
In addition to Sean Zheng's visually appealing, eye candy-like appearance, what makes him a social media favorite is his big heart that genuinely champions and advocates for LGBTQ+ rights and recognition. With the right talent, body, and mind all rolled into one, Sean is undoubtedly adding a  serious dose of taste to the series. For his fans who crave to watch him acting on screen, better not miss Sean's debut in Papa & Daddy. Make sure to watch the latest episode on GagaOOLala, available to stream worldwide.

(Source: GagaOOLala)
For more on Sean, follow:
Instagram: www.instagram.com/seankidult/