On June 4, 2021, a plane from Japan arrived at Taiwan Taoyuan International Airport carrying the 1.24 million doses of Covid-19 vaccines issued by the Government of Japan for the people of Taiwan. Soon after then, many Taiwanese netizens took to social media in countless creative ways to express their heartfelt appreciation and gratitude towards Japan for all their help and support at such a critical time. Thus, in the celebration of the genuine friendship between the two countries and the festive spirit of Pride Month, we, here at GagaTai, too, would like to convey our gratefulness towards the friendly nation with our top 10 gay titles from the land of the rising sun, available for streaming over at GagaOOLala. Japan, ありがとう!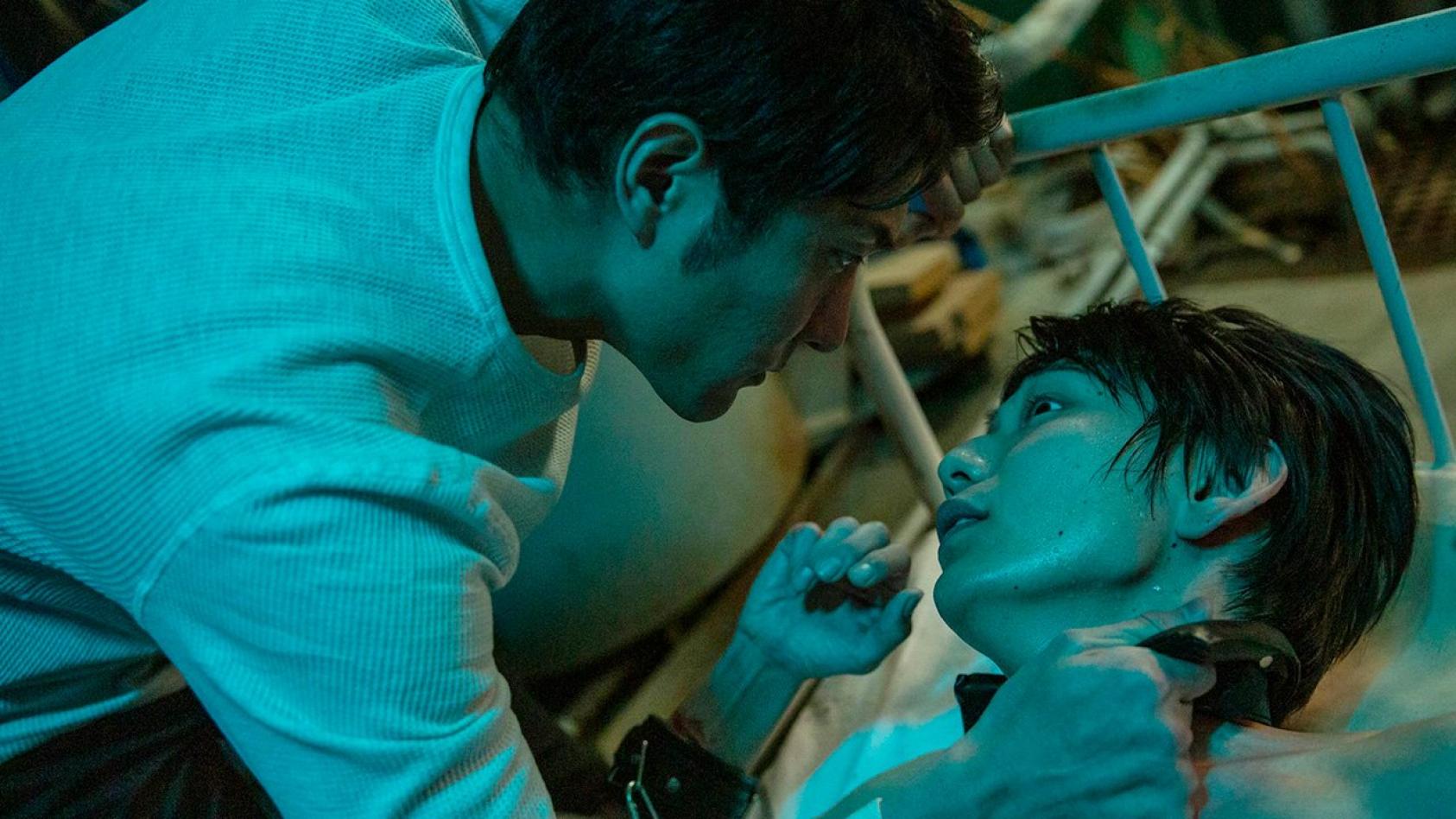 (Source: GagaOOLala)
Katsuragi is an elite office worker who has fallen from his perfect life with the sudden death of his parents, being forced to resign from his job, and his beloved partner leaving him. In a drunken stupor, he impulsively decides to commit suicide. Before he is able to jump off a building, he is rescued by a mysterious man named Yoda, who demands he forfeit his life to him, forcing him into a life of confinement and sadomasochistic training. As Katsuragi experiences pain and pleasure that forces him to realize he's alive, he comes to fall in love with Yoden and reconsiders dying.

(Source: GagaOOLala)
High school student Ritsuka Uenoyama is shocked when he hears Mafuyu Sato's singing voice. He and his other bandmates, Haruki Nakayama and Akihiko Kaji, then welcome him into their band as a vocalist. After Mafuyu joins, their first live performance is a huge success, and they make their official debut as the band Given. In the midst of all this, Ritsuka realizes that he has feelings for Mafuyu and they start seeing each other. Meanwhile, Haruki secretly has had feelings for Akihiko for years, but Akihiko was still in a relationship with his roommate, the violinist Ugetsu Murata. Haruki, Akihiko, and Ugetsu's love clash on the big screen and starts to move forward.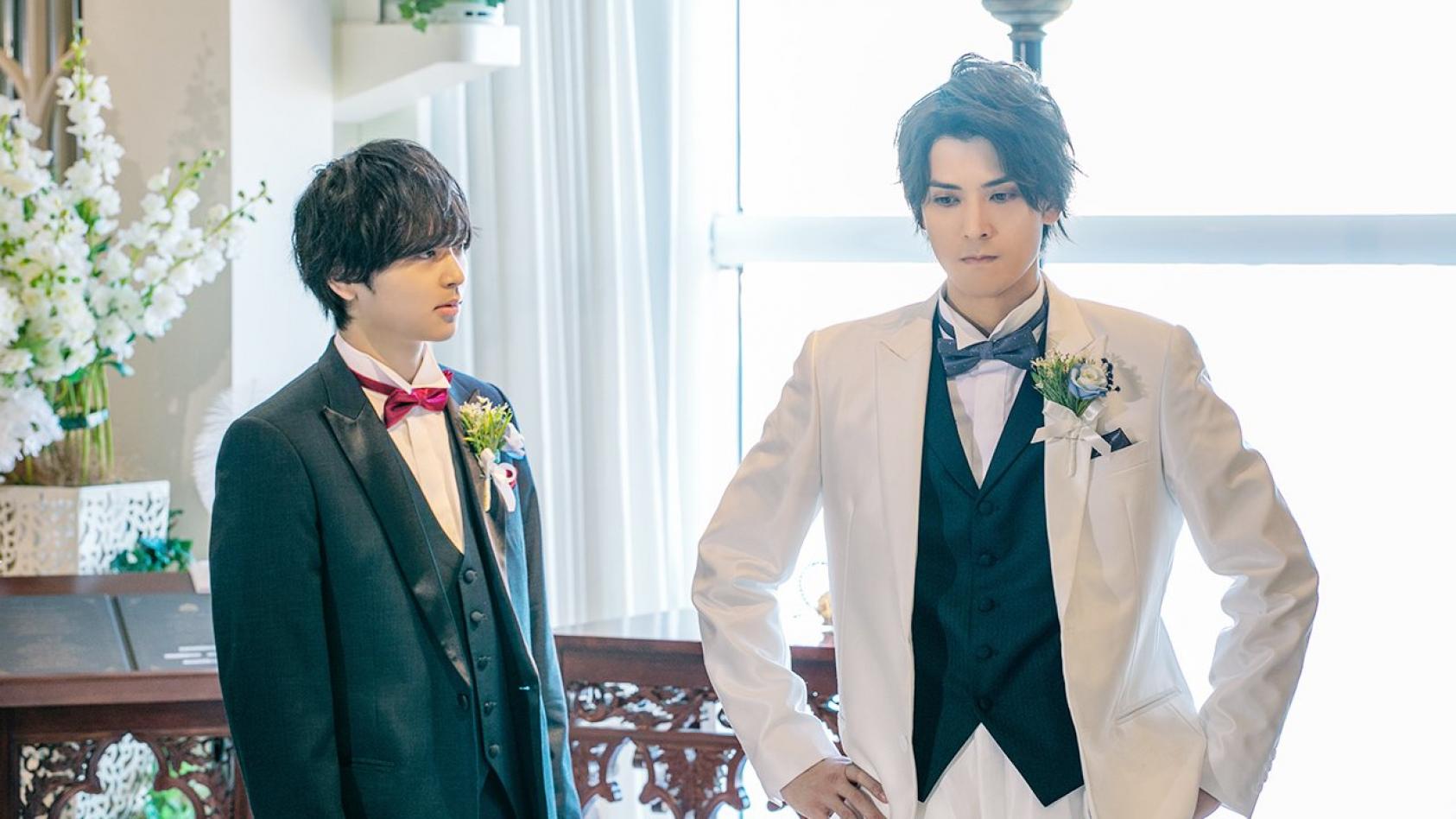 (Source: GagaOOLala)
Izumi, a male of stunning feminine looks, was born into a family of celebrities: his father is a singer, his mother an artist, his older brother the lead vocalist for a popular band. Izumi himself, however, is just a nerdy college student, who wants to become a manga writer. One day he is roped into filming a commercial where he wears a dress. Another actor on the set, Ryoma Ichijo, mistakes him for a woman and falls in love at first sight. However, Ryoma's feelings don't change when he finds out Izumi is a boy.

(Source: GagaOOLala)
A gay couple is kissing and deepening the emotional intensity on the sets of a movie production. As it turns out, the two actors are actually a couple in real life and one can see that the "love" between them is utmostly genuine. The director himself is left amused by their authentic chemistry and finds the kiss between the two to be entertaining and filled with wonder.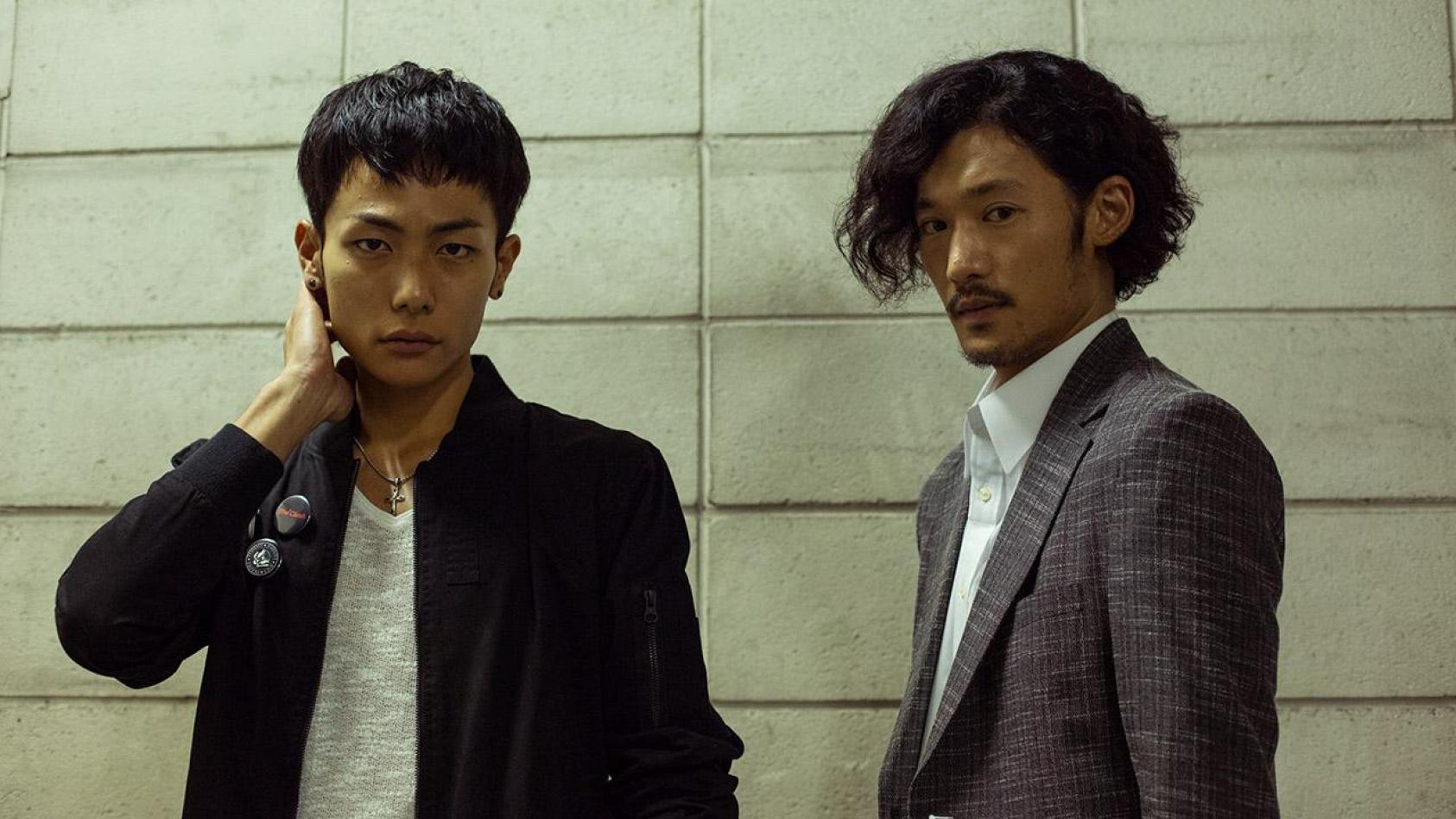 (Source: GagaOOLala)
"I killed a woman." An unexpected call from one Ichikawa Mitsuo to another Ichikawa Mitsuo makes the latter recollect his long-forgotten past. He's transported back to his high school where he fell for the boy whose name sounded exactly the same as his. Now that this man has committed murder, Mitsuo is forced into complicity. Perhaps not so much by the man himself, but by his own innate desire for submissive dominance and pleasure.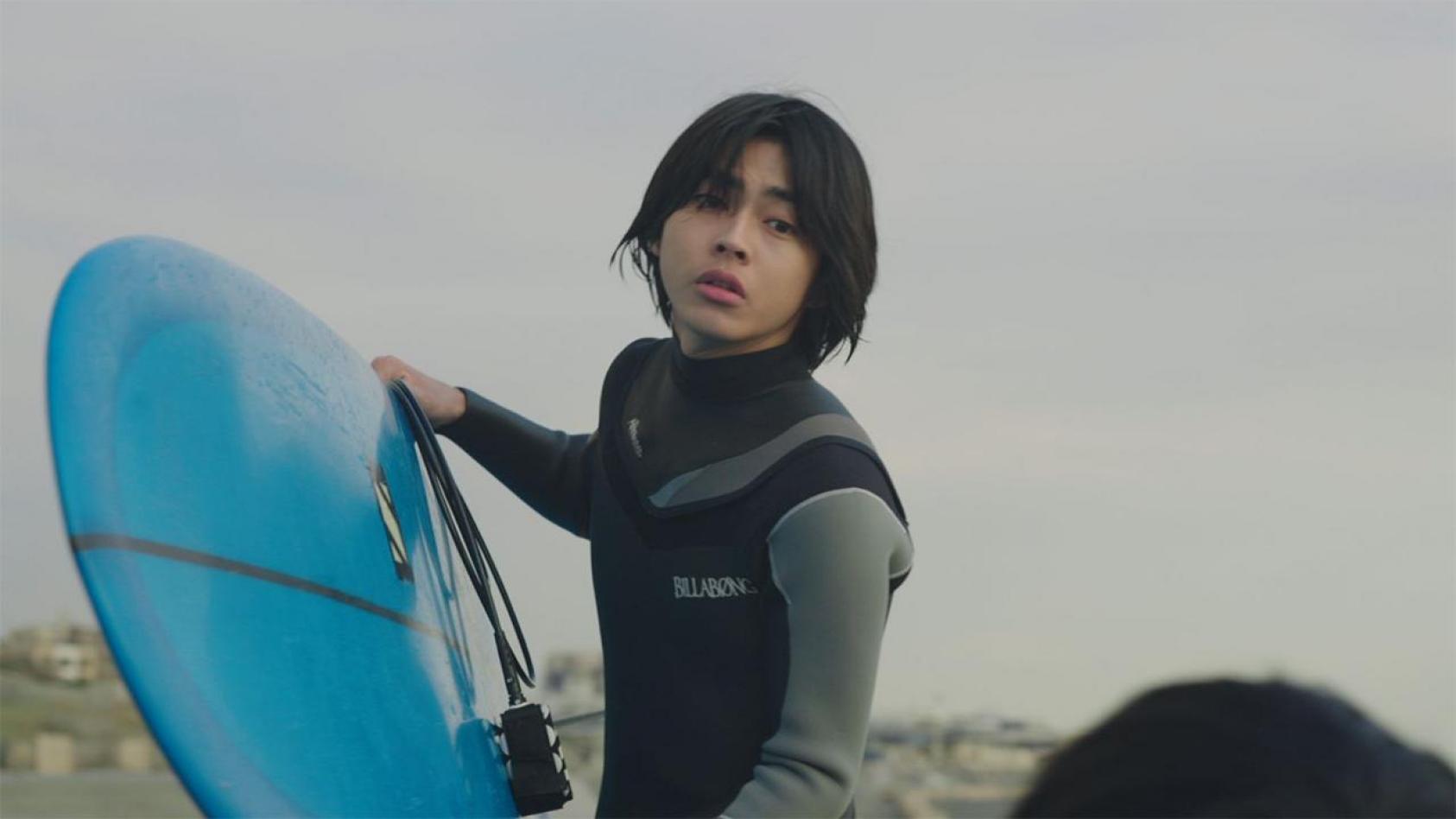 (Source: GagaOOLala)
High school students, Shun and Nagisa first meet and fall in love with each other during their first year of college. Around the time when Shun is about to graduate from a university, Nagisa tells him that he can't see a future with him. They decide to break up. Years later, Shun lives alone in a rural area working as the owner of his own store. All of a sudden and out of nowhere, Nagisa and his 6-year-old daughter, Sora appear in front of Shun. As they begin spending time with each other, can Nagisa and Shun finally accept the feelings they know that's been there all along?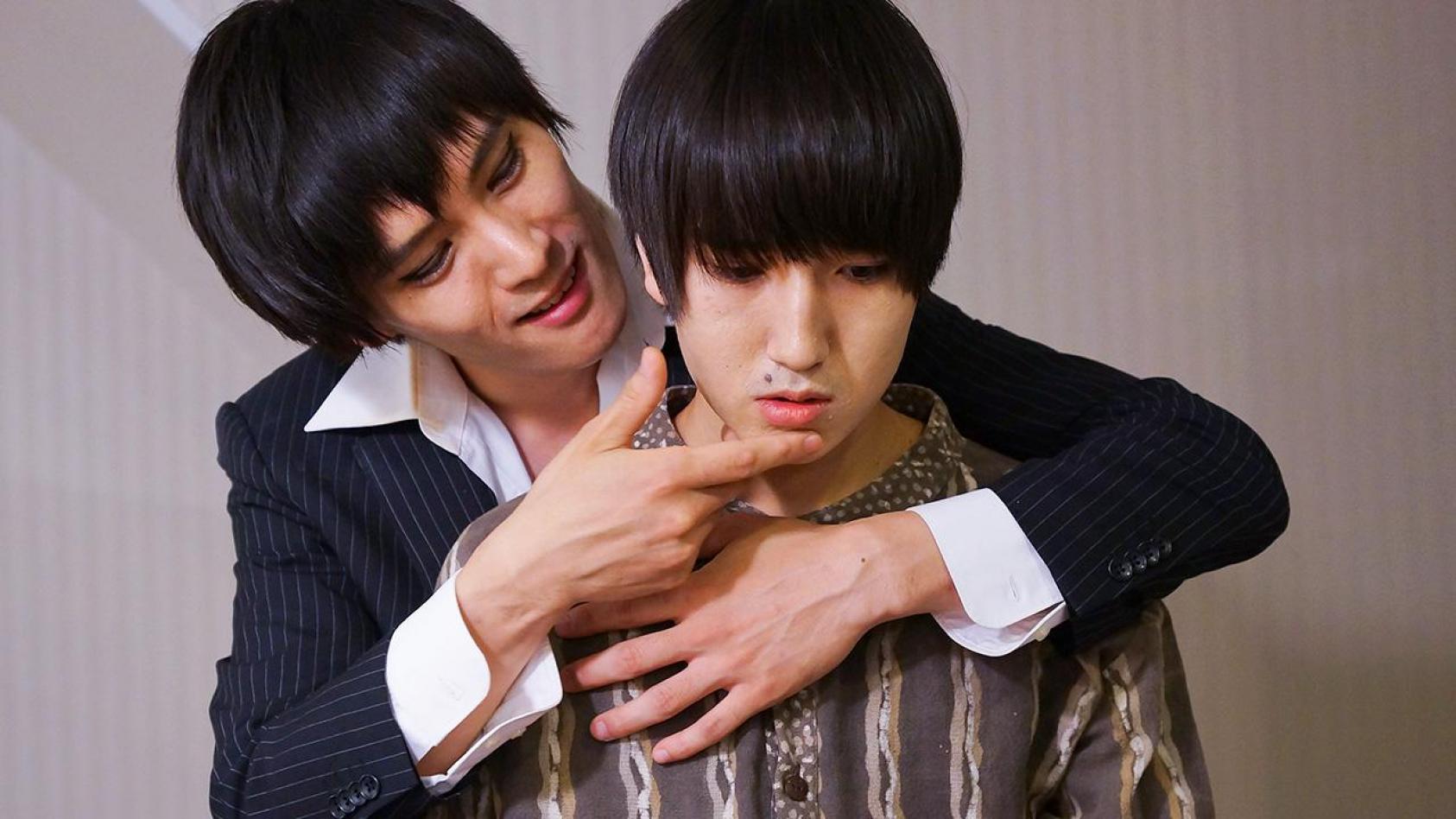 (Source: GagaOOLala)
Asuka, a promising art college student, loves to watch movies and often hangs out with his friend, Nana. Timid at heart, Asuka is often swayed by Nana's cheerful and outgoing personality. However, her bubbly demeanor hides the fact that she secretly harbors feelings towards him. One day, when Nana leaves her glasses behind at their local cinema, Asuka kindly offers to go back and look for them. Upon his return, he finds the cinema to be empty except for a single room running a test screening. The movie being shown is an unforgettable title that holds a special meaning to both, him and a certain someone. Venturing into the projection room, Asuka is then met by the operator Reiji, who suddenly disappeared from his life three years ago.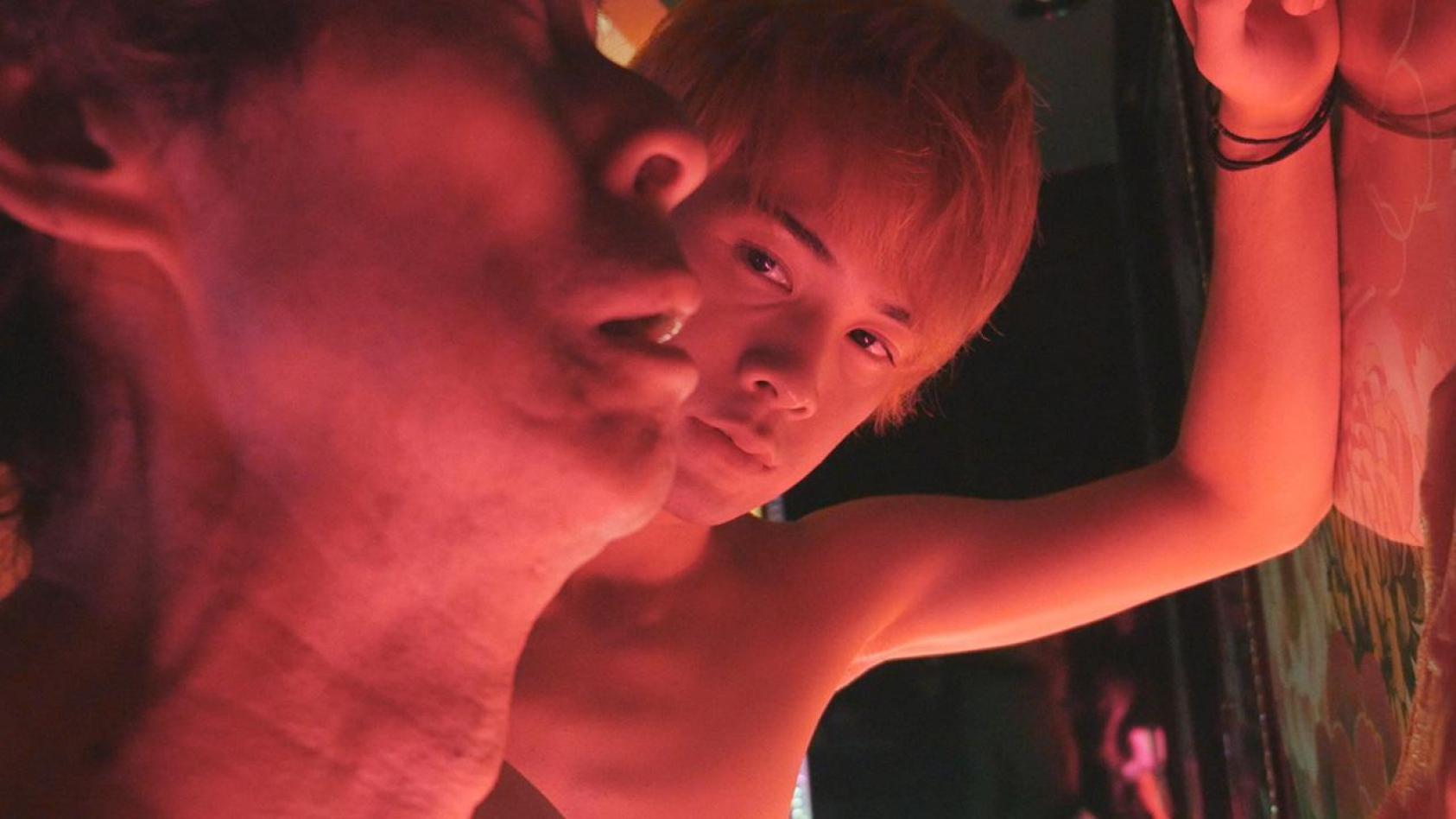 (Source: GagaOOLala)
An old picture book writer named Yamazaki, having been handsome as a young gay man, grows narcissistic of his beauty. But as he grows older, he is unable to bear the fact of his own aging. One night, Yamazaki meets a young and beautiful man named Leo and they have a sexual encounter. During their S&M session together, Yamazaki collapses and finally reveals his agony. But it's lost on young Leo. Yamazaki, then, turns to hurt himself unable to bear his reflection in the mirror.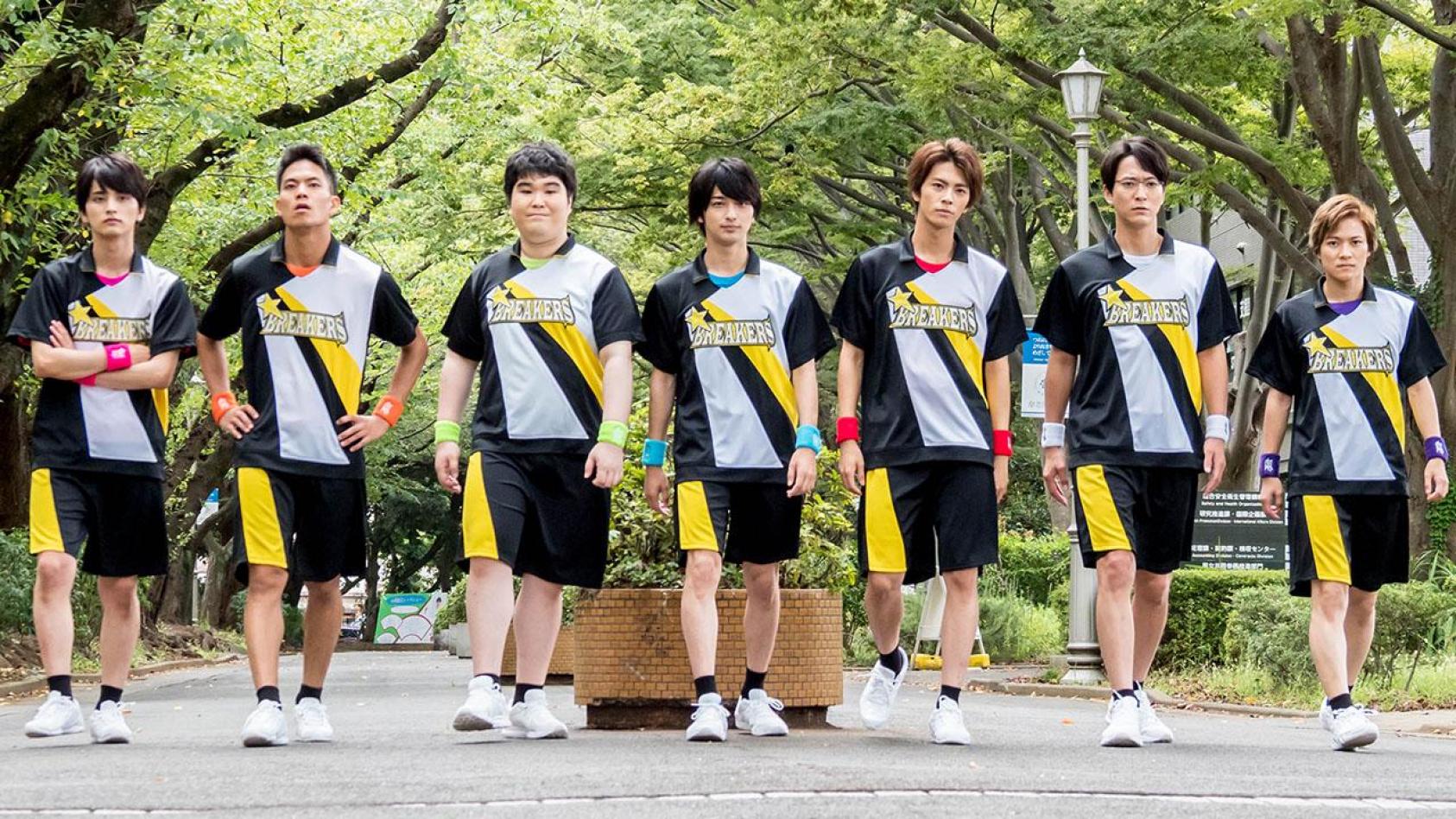 (Source: GagaOOLala)
Haruki has been practicing judo since he was a child and is set to inherit his father's dojo. However, he feels he is talentless when compared to his undefeatable sister. As he keeps his distance from judo after an injury, his childhood friend Kazuma proposes to start something new together. And so, they establish an unprecedented club, an all-male cheerleading team!

(Source: GagaOOLala)
Fumi and Kazu are life partners, both professionally and privately: they run the first and only law firm in Japan set up by an openly gay couple. They work hard to defend the rights of their clients. But at the same time, they have their own dilemma to deal with, to raise a family of their own in a society where their partnership has no legal recognition or protection. Of Love & Law explores the universal concept of love, family, and equality with the personal stories of the characters while revealing the paradoxical, pretentious, and hypocritical modern Japan. Sincere and moving, the film asks again the question many gay people ask: what do you do when you're different from the mass?