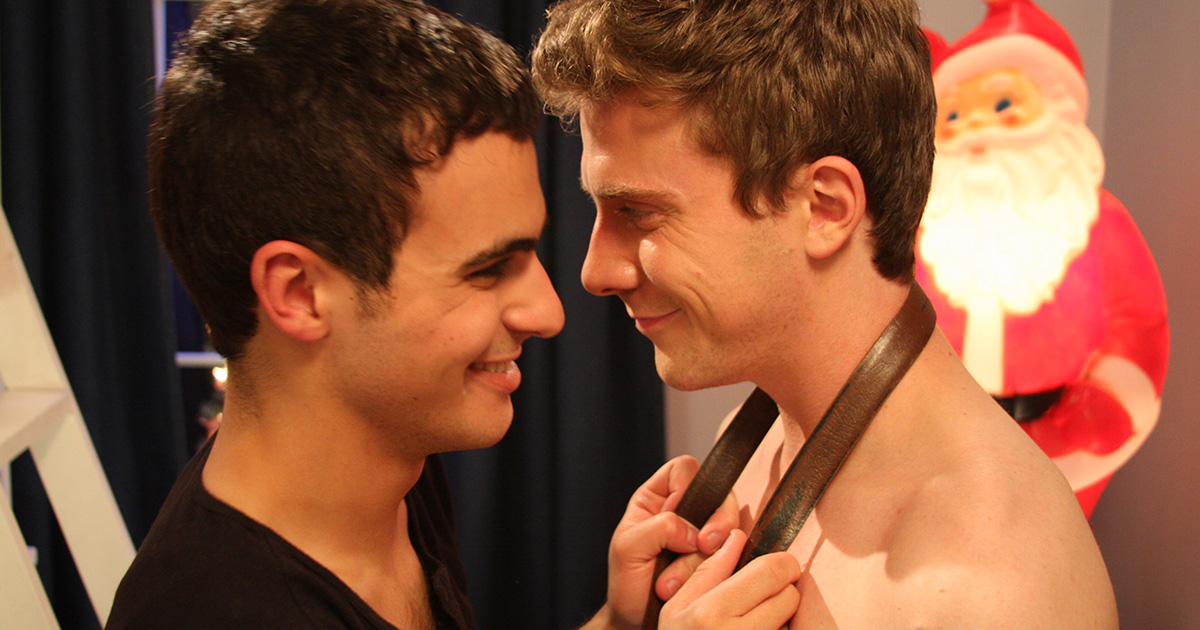 Make the Yuletide Gay / GagaOOLala
Feeling cold and lonely? Let these four gay holiday movies warm and heal your Xmas spirit! The very iconic gay Christmas movie Make the Yuletide Gay, follows a closeted man who brings his boyfriend home to spend holiday with his family; Cola de Mono, presents a gay lusty Christmas fantasy via an innovative storytelling device; 1985, is a touching story about closeted HIV+ man reuniting with his family; Frozen Princess, produced by Pedro Almodóvar, stars a boy whose only wish is to have Elsa's dress as a Christmas gift.
---
The holidays get overly festive as Olaf "Gunn", an out-and-proud gay college student, crawls back into the closet to survive the holidays with his parents. He keeps his cool as his quirky Midwestern hale and hearty parents try to set him up with his high school sweetheart, Abby. But when his boyfriend, Nathan, shows up at their doorstep unannounced, Gunn must put on a charade to keep the relationship a secret. With pressure mounting from all sides, will Gunn come out before the truth does? (Only on specific Asian countries)
---
It's Christmas Eve, 1986, and Borja is a precocious teenager with a passion for film. As his extended family comes together to celebrate the holiday, the combined forces of the suffocating Chilean heat, free-flowing drinks, and repressed desire contribute to the eruption of long-held secrets. This hypnotic story from Chile is both an enticing family melodrama and an explicit erotic thriller about the ways that passion and desire control our lives - from our pop-culture tastes to our sexual fantasies. (Only on Taiwan, HongKong, Macao, South East Asia, and South Asia)
---
Inspired by the award-winning short film of the same name, 1985 follows Adrian, a closeted young man returning to his Texas hometown for Christmas during the first wave of the AIDS crisis. Burdened with an unspeakable tragedy in New York, Adrian reconnects with his brother and estranged childhood friend, as he struggles to divulge his dire circumstances to his religious parents. (Only on Taiwan, HongKong, Macao, South East Asia, and South Asia)
---
Few days before Epiphany, Antonio and Carmen read the letter that their son has written to the three Wise Men. A very special gift on the list of the child will test the convictions and love of the parents.