After Unlocked, multi-awarded Filipino filmmaker Adolfo Alix Jr. is to release yet another BL series Happenstance. Director Adolfo is known for his dramatic, passionate stories filled with emotions which ultimately deliver powerful viewing experiences. Set in the age of lockdown, his drama series has once again made Filipino BL a viral topic. 
Happenstance connects two stories set in different times: one in 1974, and the other in 2020. The time-transcending theme may evoke the Japanese animation film Your Name (Kimi no Na wa), only that this time both of the protagonists are boys. "They're both quite lonely", explained the director. With romantic losses and under lockdown, no wonder they are depressed. The series, with a magical narrative that threads its way through reality and dream, seems almost like a love-letter version of the film Her, with the same love and admiration but set in different time zones. 
Before we get to know more Happenstance, let's take a look at one of the leads, who is none other than Jovani Manansala, one of the "Manansala Brothers". Jovani, who plays Jose in the series, is but 23 years of age, 3 years younger than his big brother Joaquin. Joaquin is also a famous model/actor. Both of the boys take great care of their bodies and had, apparently, been rather successful (in terms of managing both their bodies and careers). Witch such a gorgeous pair of brothers, it is very difficult to choose one. (We want both!) 
12 pack abs; buy six, get six free!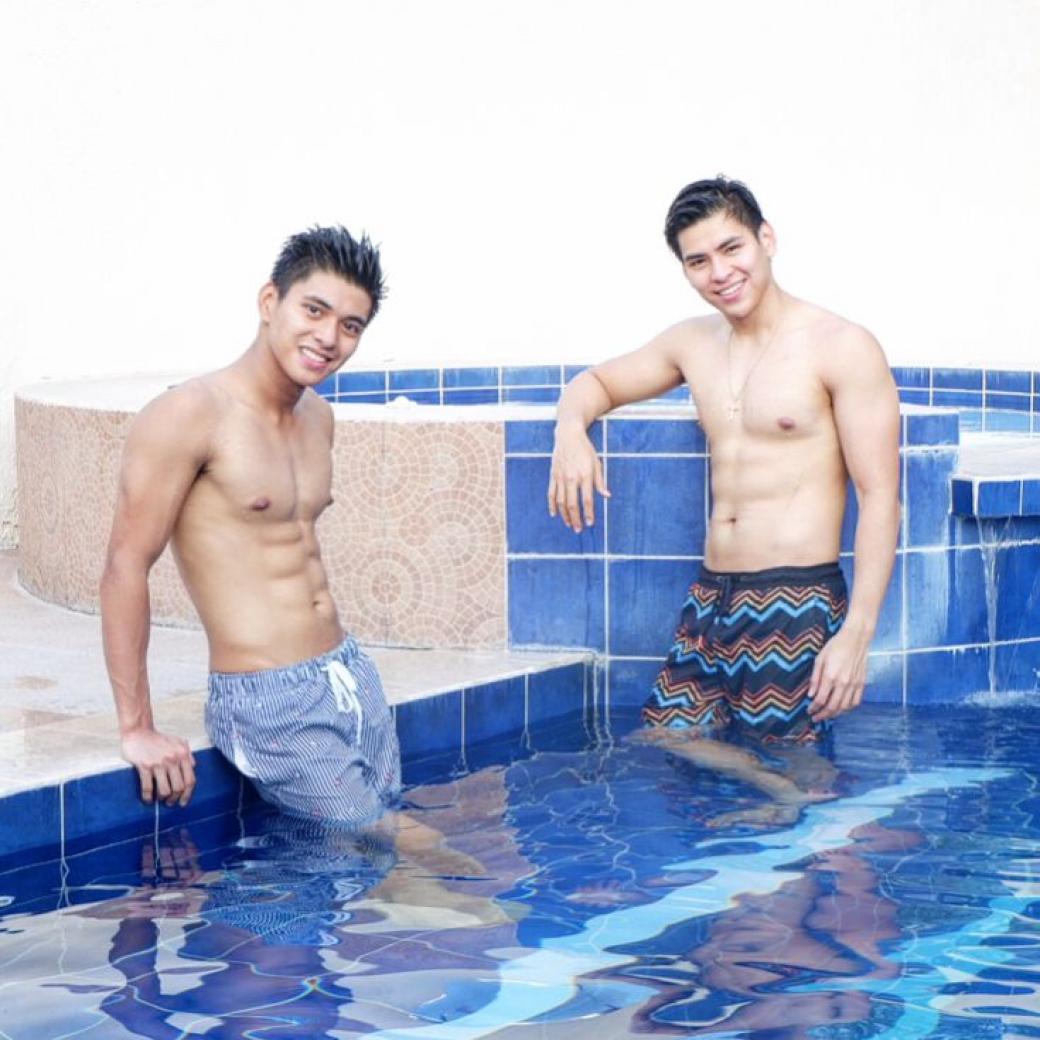 Younger brother Jovani Manansala(Left); Older brother Joaquin Manansala(Right)
(Image/ @manansala.joaquin/Instagram)
The brothers are an affectionate pair. In the picture above, we can see that the two are having fun in a pool; but ho ho ho, little do you know that those tasty 12 packs floating above the water level are but tips of mighty icebergs. In addition to regularly tagging each other on social media, the two also work as a team. For instance, a clothing brand by the name of Folded and Hung invited the Manansala Brothers to be their "star of the show boys" in 2017. In one of the pictures, we see that the two are not just topless, but showing a vexing amount of their newly acquired underwear. Such marvelous visual no doubt send minds wondering, as one can't help but grow jealous of the two's heart-warming brotherhood.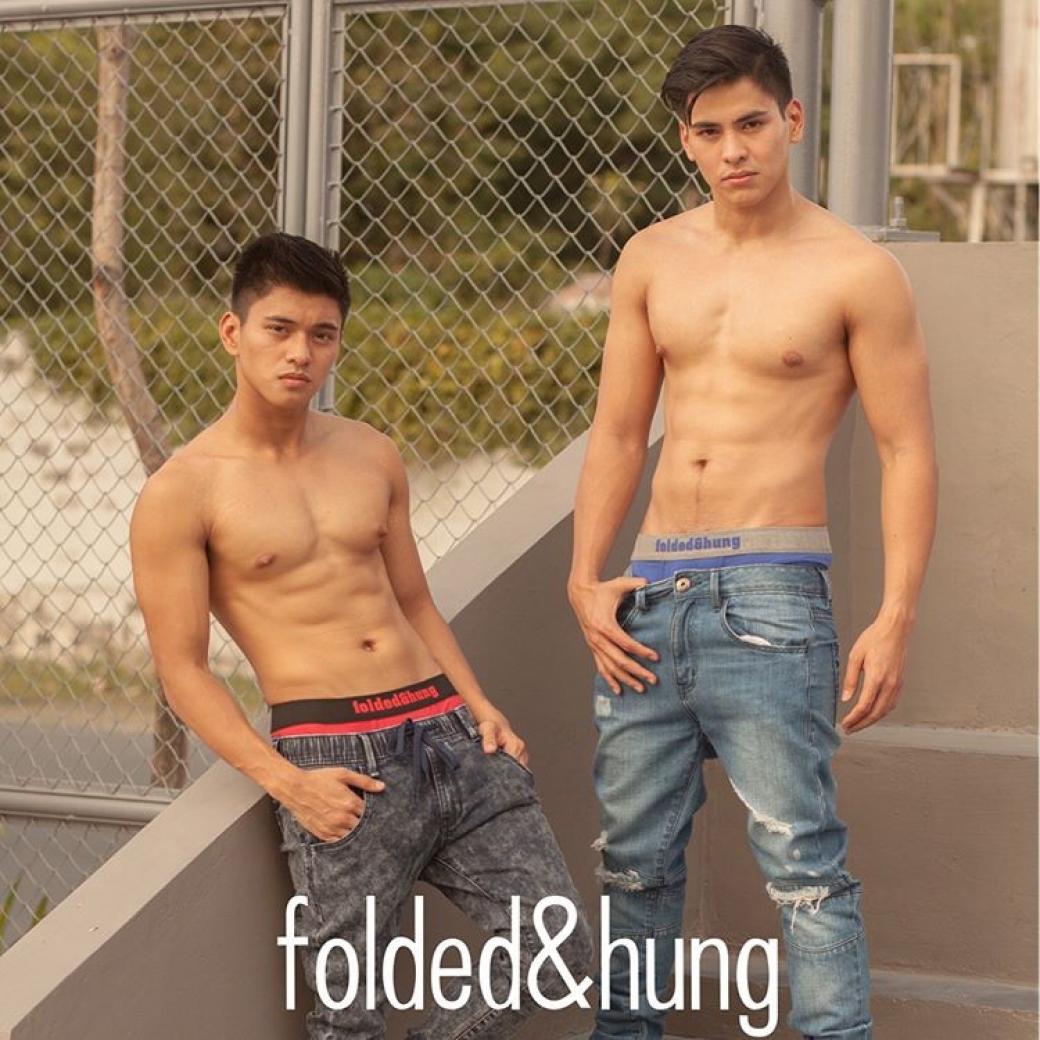 (Iamge/@foldedandhungph/Instagram)
In comparison to his drop-dead gorgeous big bro, Jovani seems to have a boy-next-door vibe, while showing some naive adorableness here and there. And yet, those chocolate abs…Thick brows, enchanting eyes, swarthy skin, and sweated muscles. Check, check, check.
Albeit the latecomer, the little brother seems always to have his big bro's back. Look no further than his Facebook page, and you will see what loyalty means, as he regularly likes and shares his bro's posts. He even wished his brother a happy birthday, saying "You're the best brother ever, I'll always be by your side when you need me, you know, we're all strong, enjoy your day!". 
Fans who follow them will often see the two sharing short videos featuring the both of them showing off their awesome bodies and their gaming passion.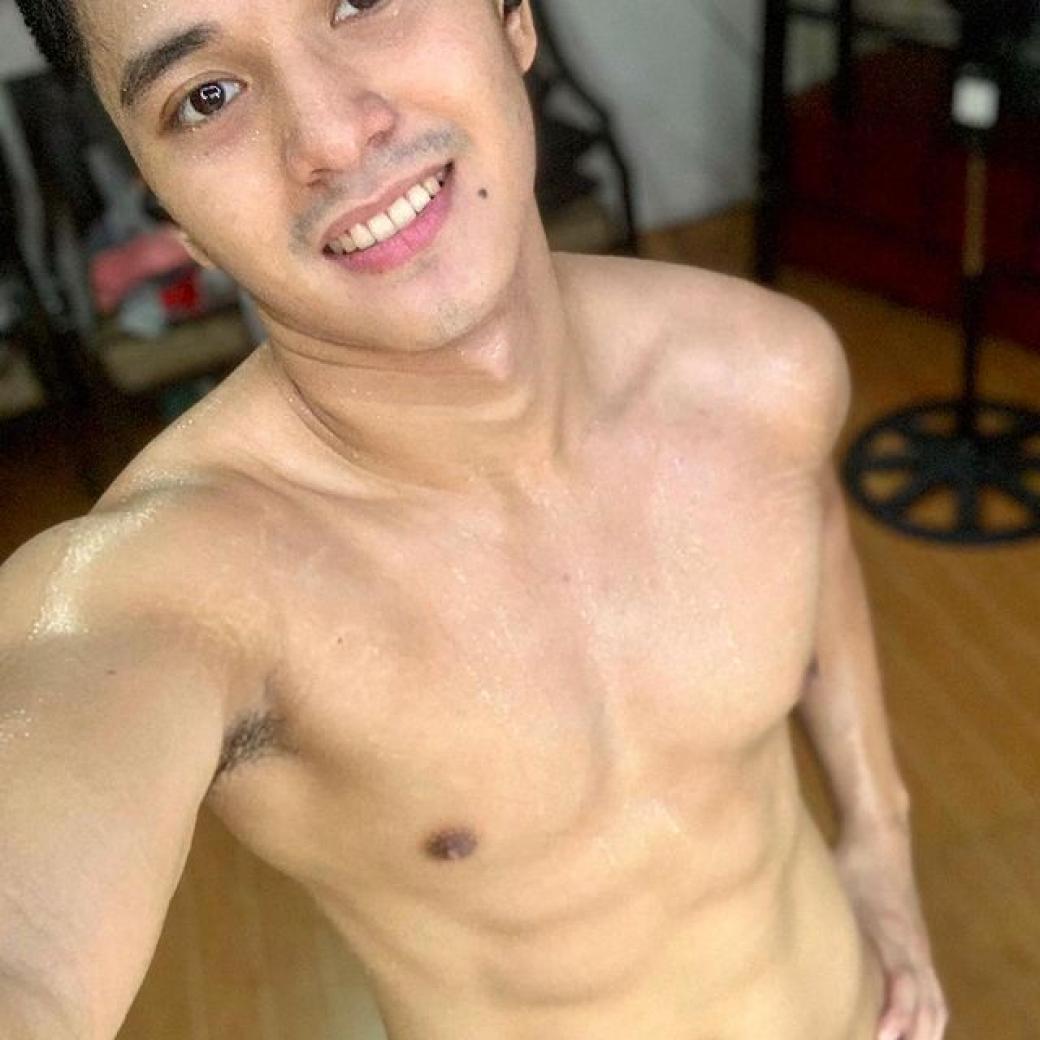 (Image/@jovanimanansala/Instagram)
Working out under lockdown
Fitness is a huge part of Jovani Manansala's life, as he regularly records and shares his workout techniques and results on Facebook and Instagram. His impeccable muscles has had people almost screaming with the desire to feel that hot, suntanned skin.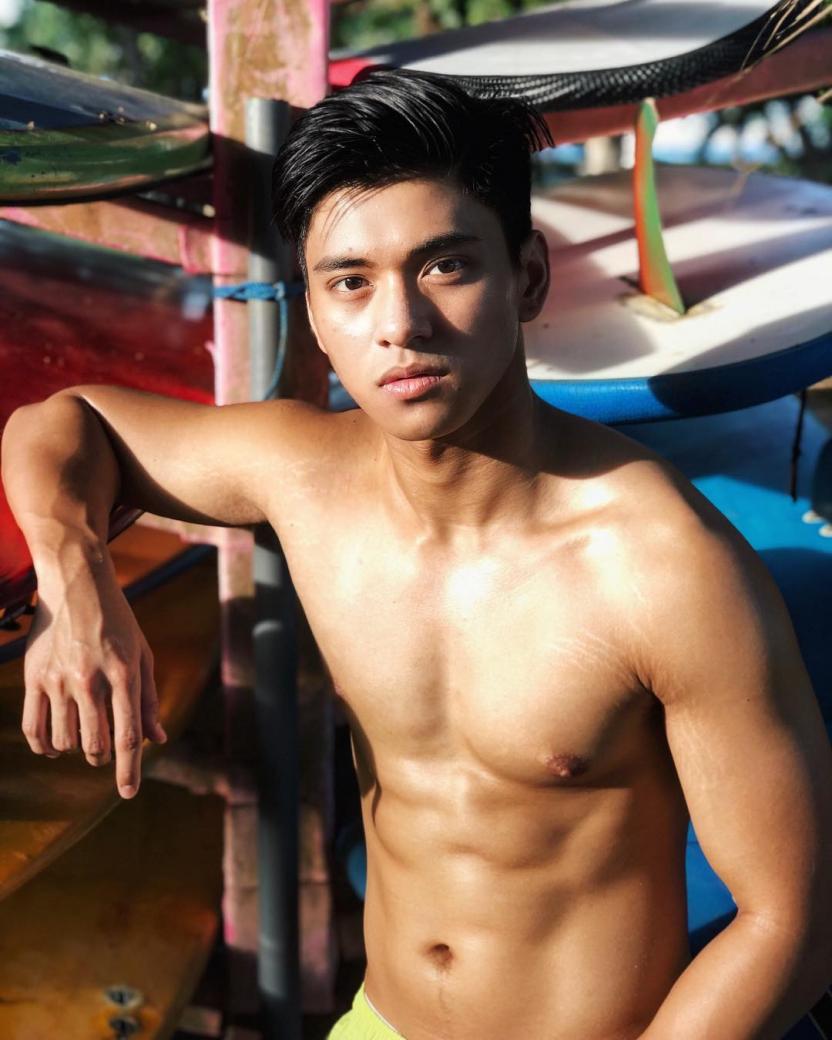 (Image/@jovanimanansala/Instagram)
What's his secret? His answer was "Weight-train, work hard, and maintain healthy habits." Hitting the gym 4 to 5 times a week is an inseparable part of his life, a habit he follows almost ceremonially. But despite his Spartan training, he tells his fans to "always remember to have patience with yourself, keep on training, eat well, and never give up. Your body will pay you back–– commit to your goal and become your best self!"
Routine training is an unfailing part of Jovani's life even during lockdown. As COVID-19 exacerbated, we were all forced to stay at home and were posed with great challenges to keep active. Yet, Jovani did not slacked off. He kept on training and managed to deliver his energy to his fans. And of course he did, for that gorgeous head of his seems always full of endorphins and vitality which are more contagious than any virus.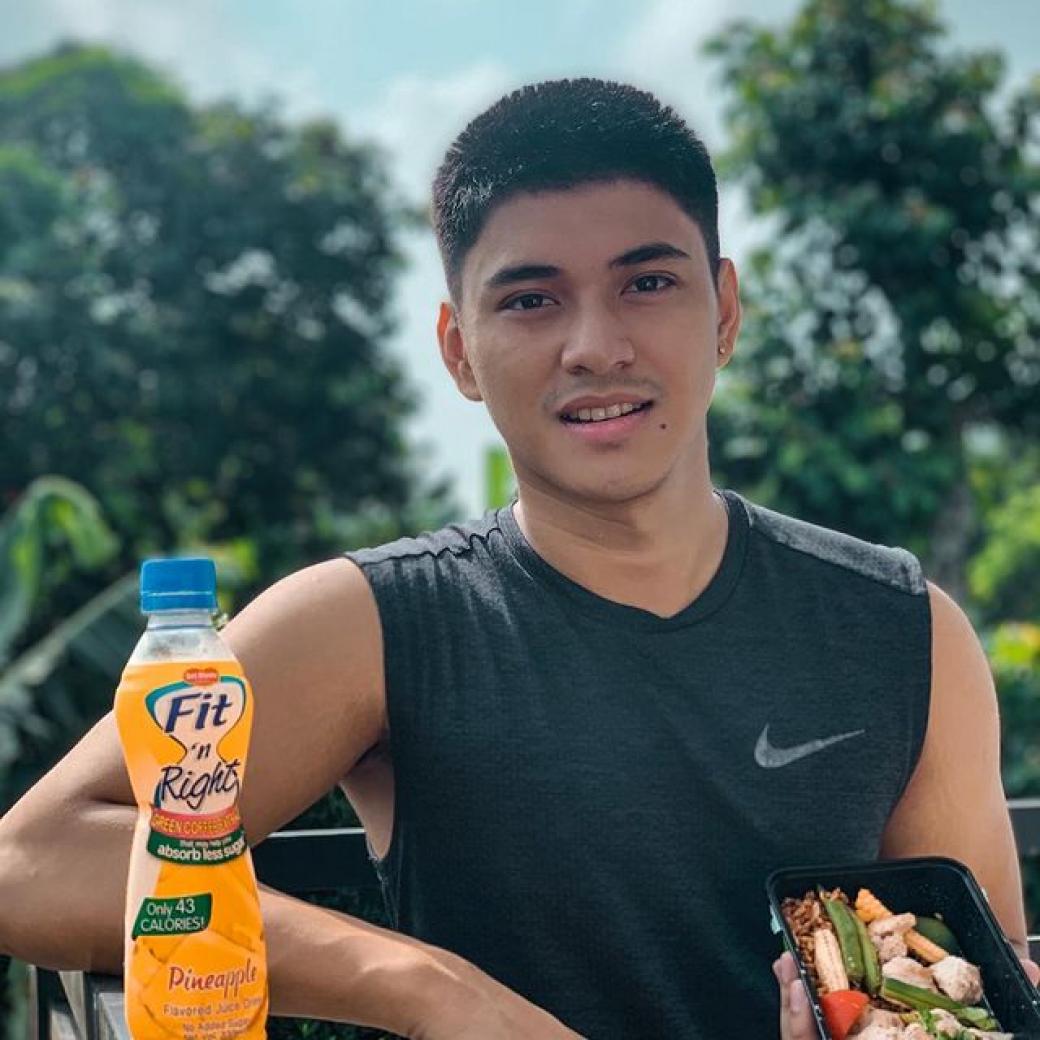 (Image/@jovanimanansala/Instagram)
Production crew downsized, yet the passion remains
The Taiwan-Philippines co-production Happenstance was also hindered by the pandemic. To make this "romantic BL time-traveling drama", the crew had to find two adjacent rooms of similar sizes so that they could build the sets of both 1974 and 2020. "It's like a house with multiverses in it", said the director. The Filipino government had imposed a restriction of 50 people maximum for each production crew. In spite of the limitations, the crew's passion for the series remained: "We had to re-design the whole room with fewer people." 
The title "Happenstance" itself is a word of 19th-century origins, meaning "coincidence". When the gates of two time zones are thrust open, the two protagonists' lives become interlocked, falling head over heels in love with each other, triggered by mere serendipity. 
Jovani himself is an avid film lover. "Whenever I see an intriguing scene in a film, I'd try acting it with my brother." The youthful, ambitious hunk of a beast has a dream of "starring in an action film". With the upcoming 9 episodes of Happenstance, he would no doubt be demonstrating his immense power by bringing his skills and talents into full play. 

(Image/@jovanimanansala/Instagram & Facebook)